The Blue Lotus is your source for authentic yoga in Ruidoso, NM. All levels of practitioners, from the budding beginner to long-time yoga aficionados are warmly welcomed to our cozy space overlooking the Rio Ruidoso.  You will find yoga to be a practice that is a balm not only for the body, but for the soul and heart–therapeutic for all levels of your being.
Shiva Reinhardt – ERYT 200
I picked up the name "Shiva" in college before ever trying my first yoga class at the age of 19. Since then I've been magnetically drawn to the practice and once I started teaching 3 years later in 2001 I knew I'd be doing it for the rest of my life. Yoga brings me back to that radiant aliveness within that I see in each persons' eyes. Laughter, love, and lightness are my guideposts when I lead my yoga classes, which I consider to be ceremonies designed to reveal that diamond within. We burn away the covering through tapas, the heat of practice, either physical heat or the fire created by single pointed focus. The yoga ceremony is like a crucible which we enter willingly to cook and refine our essence into a graceful, loving, open human being. I am eternally grateful to the teachers who have touched my heart: Shiva Rea, Ana Forrest, Amy Ippoliti and Dr. Vasant Lad. I am first a student and will always seek to evolve, grow, and transform so that I can be a hollow bamboo through which the teachings of yoga can pour.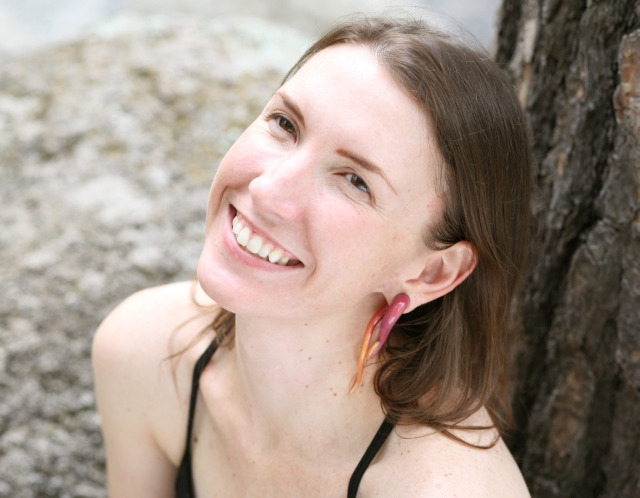 "A chickpea leaps almost over the rim of the pot
where it's being boiled.
"Why are you doing this to me?"
The cook knocks him down with the ladle.
"Don't you try to jump out.
You think I'm torturing you.
I'm giving you flavor,
so you can mix with spices and rice
and be the lovely vitality of a human being.
Remember when you drank rain in the garden.
That was for this."
Grace first….
then a boiling new life begins,
and the Friend has something good to eat.
Eventually the chickpea
will say to the cook,
"Boil me some more.
Hit me with the skimming spoon.
I can't do this by myself."
-Rumi
Our Yoga Studio – in Ruidoso